Name :
Joe Gauci - InSight Clinical Imaging Pty. Ltd.
Service Area :
Midland, WA
Comment :
CITC provided the expertise to set up our medical practice with leading edge technology from the ground up. They provide us with ongoing technical support and IT planning assistance in a highly professional manner. We have been exceptionally happy with their responsiveness, dedication and overall commitment to excellence. Joe Gauci (Operations Manager/Managing Director)
Name :
Allen R. Park - Evonik Industries Pty. Ltd.

Service Area :
Como, WA
Comment :
Thank you for your assistance in reconfiguring our wireless network. Several people had already tried unsuccessfully. Your patience and persistence delivered the result required. Your advise on avoiding problematic areas within our software has our network remaining stable and operational. I appreciate your time and the cost effective hourly rate applied. Allen R. Park (Manager - Australia / Asia Pacific)
Name :
Hayley Munro (Director,BOSS People)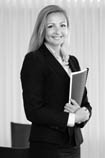 Service Area :
South Perth, WA
Comment :
I rang CITC and spoke with Daniel who immediately re-assured me that my laptop emergency would be ok. Within the hour Daniel arrived and repaired my laptop within 24hrs. Now I have a much faster and more efficient laptop thanks to Daniels expertise and friendly service. I will definitely be recommending Daniel's services and utilizing his IT knowledge to assist with my rapidly expanding business. Many thanks, Hayley Munro.
Name :
Mark Langridge - Night , Day Guardian Pharmacy Bayswater

Service Area :
Bayswater, WA
Comment :
I contacted CITC after not being able to get in touch with an IT consultant that I had used previously on a couple of occasions. From the moment Daniel took my call I felt reassured that my computer glitches were going to be sorted out quickly and expertly. I wasn't disappointed. Daniel was onsite and working on the computers within the hour. He sorted out the computer issues quickly and even suggested a few changes to make our system more stable in future. I was so impressed I got Daniel back to do some improvements to our network set up - this required shutting the network down for a couple of hours. Instead of interrupting our busy work day with the shut down, Daniel came in late one night to do the required work. I can highly recommend Century IT consultants for prompt, efficient and value for money service.
Name :
Clara Pound – Practical People Solutions

Service Area :
Eden Hill, WA
Comment :
When you run a home based office, you depend on the expertise of outside support to keep your business running. CITC has provided that support for me. Our computers are the 'lifeblood' of our business. When we lose the service of a computer it's like losing a right arm. We depend on the very quick and prompt response we receive from CITC. A quick email or phone call usually results in an appointment at short notice. CITC can quickly ascertain the problem and have often resolved the problem over the phone without any expense to me in $$$ or time. This type of support is brilliant, essential for ongoing business and difficult to come by. On the occasions when the computer/s have needed work, the response has been speedy and our systems have been up and running quickly. Additionally CITC have been proactive in making recommendations and providing advice on how to better utilize our system so that it is more dependable and works for us (rather than us working for it!) CITC provides efficient, reliable, prompt and responsive expertise when you need it most.
Name :
Ann David - Inner View Pty Ltd

Service Area :
Como, WA
Comment :
Daniel is fast, efficient and cost effective. He is also very determined: he tried one thing after another with my computer until he came up with a couple of alternative solutions for me that are easy to use. I have regained the use of a facility I thought I'd lost as a result. Daniel is completely trustworthy. You can leave your computer with him over the weekend knowing it is in safe hands and that you'll get it back on time, business-ready.Ann David (Director) Inner View Pty Ltd
Name :
Suze Linton

Service Area :
Palmyra, WA
Comment :
I lost my entire documents folder after a hard drive crash and couldn't afford not to get it back. CITC responded to my email inquiry within minutes and was fixing the problem on-site the next day. It turned out to be more complex than expected and Daniel went beyond the call of duty to not only recover all my lost data, but also set our home office up far more efficiently. We'll definitely turn to CITC again (fingers crossed not through another emergency like that). Thank you.
Name :
Andrew Bowden - Professionals Belmont

Service Area :
Belmont, WA
Comment :
After a total computer meltdown and trojan virus invasion we luckily found CITC. As a busy office with many computers business had ground to a halt. Daniel promptly solved all of the many and varied problems and had us back up and running in no time. CITC service is as essential as the RAC is for your car. Sensational service !!!
Name :
Jane Fordham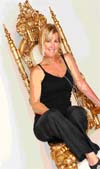 Service Area :
North Perth, WA
Comment :
I had major problems with changing over old data on my laptop to my new computer. I rang Danile at 3pm on a Friday afternoon and he made time to see me within the hour. Not only did he solve all of my problems but he helped me understand some of the features On my new computer, and has agreed to help tailor some templates specifically for my business. His patience and professionalism is a rare find in today's market.
Name :
Ian Duncan (Director Geraldton Motor Inn and Tom Price Hotel Motel)

Service Area :
Como, WA
Comment :
I would like to thank you for your support with my computer and network solutions. I appreciated the prompt response and for you making yourself available24/7 I know their was a lot to sort out and was complicated at times; however, you were able to overcome the problems with a very satisfactory result for which I was very grateful. Many Thanks.
Name :
Ken Irwin

Service Area :
Morley, WA
Comment :
After dealing with another I.T. company and spending hundreds of dollars on re-establishing a new hard drive and operating system when my original hard drive became corrupted and crashed, making it inaccessible to myself and also the repairer, I desperately sought the advice of another I.T. Specialist and by looking at ads in my local paper I came across CITC. On speaking to Daniel I was reassured that he could have a go at retrieving my lost data and that he would only charge me his very reasonable rate if the data was retrieved. This he achieved without fuss and I was only too happy to pay for the service that he rendered to me above and beyond what I expected, and I would not hesitate to recommend Daniel's expertise in this field to anyone.Thankyou.
Name :
M. Walker

Service Area :
South Perth, WA
Comment :
Fast and professional service. Clear and effective communication. We highly recommend CITC if high standards are of importance.
Name :
Noela Violet

Service Area :
Comment :
I was extremely impressed with the fast and efficient service provided by CITC. Daniel was a pleasure to deal with and very quickly made repairs to my computer, which were required because of a virus on my Facebook site. He explained to me to be cautious of things that look a little suspect, because if they look that way they probably are, so on his advice I installed a Kaspersky anti-virus product. I would have no hesitation in recommendation the work ethics and professionalism of CITC.
Name :
Joan Kay

Service Area :
Swan View
Comment :
I accidentally deleted something which caused my computer to slow down. I phoned a computer firm who informed me it would be a two and a half week queue before they could even look at my machine. So I looked up the local paper and found CITC and phoned Daniel, who came promptly the following day as arranged. Daniel looked at my computer and as it needed more attention took it home and returned it on Tuesday as promised. My computer now is running like new! As a Senior Citizen I found Daniel to be helpful, patient and willing to explain anything I did not quite understand. I will not hesitate to recommend Daniel's services others.
Name :
Andrew Bowden

Service Area :
Professionals, Belmont
Comment :
What do you do when you have a breakdown??? Call either:

A. RAC
B. Daniel CITC
C. Your therapist!!!

Good luck with your business and thanks for your help today