Century ITC for Computer Troubleshooting - Problem Solving and Repairs
If you're looking for friendly, prompt, quality and professional services for your home computer or your small business network – at extremely competitive rates – you'll be glad you've found us.
Call one of our trained engineers at the office on (08) 6465 4444 or on our 24 hour mobile on 04 11 357 645 and we'll be right there.
*******************************************

*******************************************
Hello and welcome
I'm Daniel … and I'm part of a team of dedicated professionals whose mission is to solve all your home or small business computer needs, quickly and efficiently. If you've got computer issues – we can help.
We cover the whole of the Perth Metro area, providing our 1100 business and residential customers with convenient, right-to-the-door service for all computer repairs, troubleshooting, maintenance and servicing.
Most of our business comes from word-of-mouth referrals and repeat business which we like to believe demonstrates the quality of our service. But don't take our word for it – ask our clients what they think. We welcome input from our clients as it helps us to offer the best service possible – and it seems that they're very glad they found us. We're sure you will be too.
Here's some genuine feedback from a couple of our corporate and individual customers:
Joe Gauci, Managing Director of InSight Clinical Imaging said : "We've been exceptionally happy with CITC's responsiveness, dedication and overall commitment to excellence".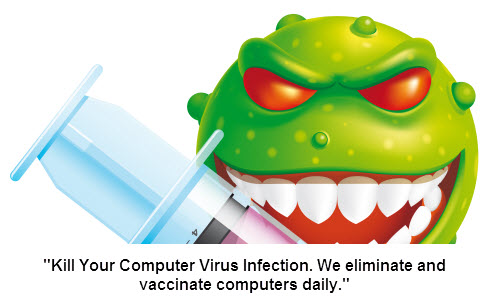 And here's what Allen Park from Evonik Industries in Como said : "Thank you for your assistance in reconfiguring our wireless network. Several people had already tried unsuccessfully. I appreciate your time and the cost-effective hourly rate applied."
Whether you're looking for advice on choosing a computer system or setting up a wireless network for your business, sorting out a virus on your machine or needing some help deciphering the installation guide for your new router at home – the size of the job doesn't affect the quality of our service.
We think these are some of our strong points :
No jargon – we speak your language, with clear and simple (but not patronizing) explanations and solutions
Really affordable pricing with a quality guarantee
Polite, friendly and professional service
Proactive and best practices approach
On-site repairs, remote computer management or collection and delivery of equipment if required
Timely arrival - we're in constant contact so that any change to a scheduled appointment is agreed by our clients
Fully qualified and trained engineers who love their jobs and take pride in their work
Extensive experience in a wide range of IT products, hardware and software, plus we keep up-to-date with ever-changing technology to ensure our clients get the best possible IT solutions
Extended operating hours – including weekend and evening appointments
Our approach is thoroughly professional and totally transparent.
For example, if we're asked to plan a new computer network or upgrade an existing one for a small business, we follow a structured approach to ensure no catches are dropped. This involves initial consultation, analysis and recommendations, design and planning, implementation and configuration. And regardless of the size of the job, we're always careful to minimize disruption to our clients. The smooth running of a home is as important as the smooth running of a business.
Contact us on 6465 4444 or via email on info@centuryitc.comau and we'll show you why you've made a good call.
With warm regards
Daniel
About Century I.T. Consultants
CITC Century IT Consultants is a full-service computer consulting business. Our aim is to meet all clients' requirements - be they for a personal computer user or a small business operator - with professionalism, prompt and friendly service, at competitive rates.
We place emphasis on personal interaction, knowing that our next client may be a recommendation from a satisfied customer. Our professionalism ensures we are able to consult with every type of computer need that our clients present to us. With clients ranging from a personal user, to small businesses, we have found ourselves able to meet IT needs with prompt quality service at extremely competitive rates.
Are you searching for help on or experienceing any of the following.
slow computer
fix computer
computer problems
computer freezes
computer is slow
restore computer
computer freezing
computer problem
virus check
computer crash
defrag computer
computer crashes
computer freeze
computer troubleshooting
fix my computer
no sound on computer
infected computer
computer keeps freezing
computer spyware
computer trojan
computer hangs
computer virus protection
computer virus removal
computer won't start
virus problem
computer threats
virus threat
Computer repairs